While soft and semi-hard cheeses can be sliced with a knife blade, a wire cutting solution is often better suited for consistency of size, quality of cut, and the safety of the operator. We noticed many bakeries and cheese manufacturers struggling with lower quality bench top cutters and created an industrial wire cheese slicer, the FoodTools 5-MB.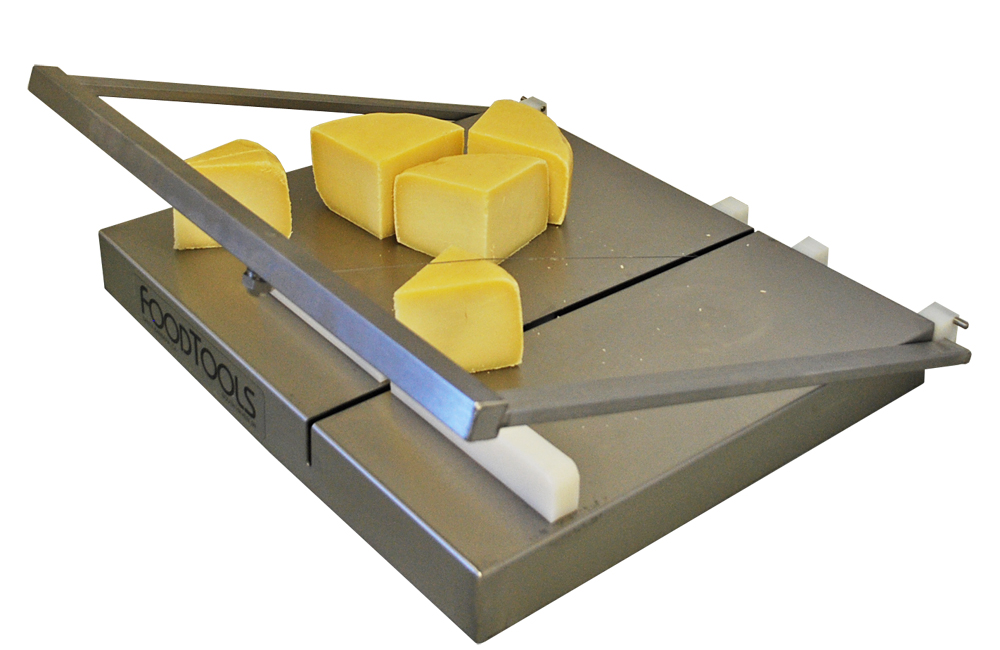 The 5-MB is being used around the world in artisan shops as well as high production facilities to portion blocks, loaves, and wheels of cheese for distribution and consumer sales. The platform is made of stainless steel, making it incredibly durable and suited for the intense washdown conditions of dairy operations. A wide range of wires can be used and changed quickly to properly slice through soft, semi-soft, and semi-hard cheeses with the lever arm operated by one person. The machine is an economical way to streamline the process of slicing cheeses.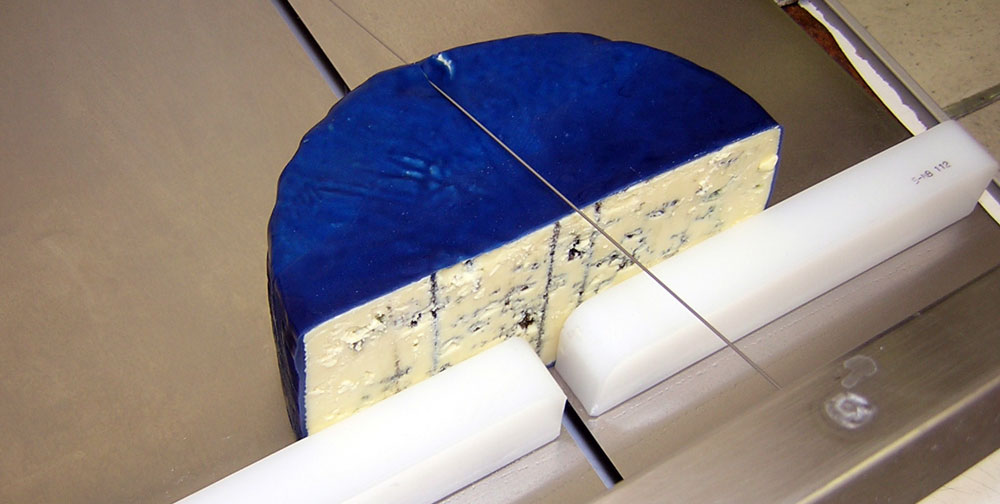 In addition to dairy production, the 5-MB is used in various bakeries as an ingredient reducer. If you are using large blocks of cream cheese, butter, or other ingredients, the 5-MB is a simple solution to break down the blocks into smaller chunks to mix faster and reduce the wear and tear on your bakery machines.
When using wire to slice your products it is important to take into account the resistance and temperature to choose the best thickness of the wire. To test cut your dairy products today contact a FoodTools representative.