A commercial kitchen asked our engineering team to design a durable wire cheese slicer that wouldn't break or get damaged in the high impact environment of an industrial production facility. The result is the FMC, a heavy duty stainless steel table top wire slicer. Our customers use the FMC to slice cheese, butter, margarine, cream cheese, tofu, and more with this simple solution.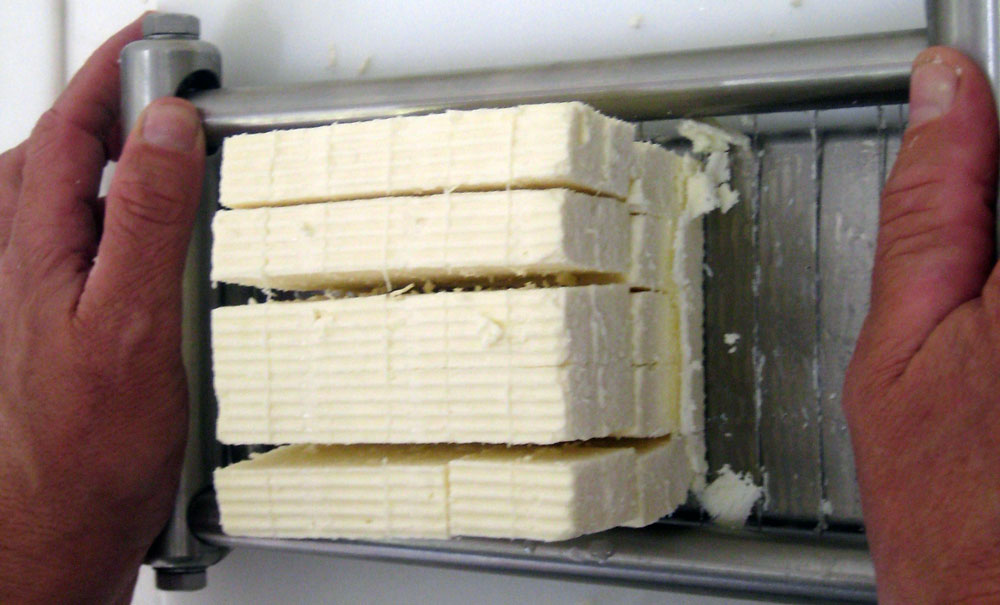 Clients have used the FMC to slice blocks of butter or cheese for bites, toppings, or ingredients. Cubes are created by first slicing in one direction, turning the block, and slicing again to make cubes. Other clients simply cut in one direction for slabs or thin slices of cheese or cream cheese for retail uses. The options really are endless.
The wire spacing is custom made for each client's specifications. Each unit is stainless steel, built to meet the most stringent wash down standards, and will last for years. Replacing the wire is quick and easy and no matter who is using the FMC the slices come out accurate every time.
If you'd like to test the FoodTools FMC contact a sales and service representative today!